Sprint 125 S Euro 5
£3,993.00
Model Description
Be in the know
The Sprint S includes as standard an innovative instrument panel with multi-functional full colour TFT display, which connects to the Vespa MIA app, to provide a wealth of useful information. In addition to data such as fuel level, mileage and speed, the TFT can also connect to your smartphone, enabling you to manage calls and request songs from your playlist.
Dynamic and funky
The Sprint S takes its dynamic sporty look from the iconic generation of Vespas that swarmed European towns and cities during the swinging Sixties. Today this model has inherited the fresh, funky and carefree spirit of the scooters from yesteryear, but has also welcomed an injection of dynamic state-of-the-art twenty-first century technology.
Sleek and youthful
The Vespa Sprint S boasts a compact, lightweight and quality aluminium body. Its youthful look is accentuated by its no-nonsense rectangular headlight, sleek paintwork and the large 12″ wheels with aluminium alloy rims.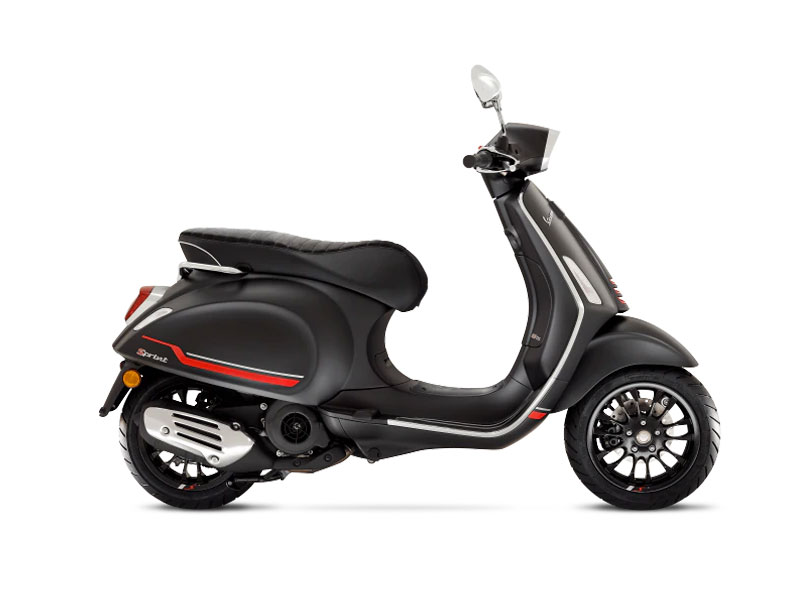 Brand Name
Product Name
Price
Product Availability