Piaggio 1 Euro 5
£2,500.00
Model Description
Piaggio 1, emissions 0
The quality and safety which is typical of Piaggio scooters takes on a new shape with this model which is powered with an electric motor. Electric technology which enables you to experience the city with enthusiasm and without emissions: 34 miles of autonomy in ECO mode, speed up to 28mph , 1.4 kWh, a removable battery and a host of details and functions make for a wonderful riding experience.
Innovative, Easy & Comfortable
Piaggio 1 is the only e-scooter in its category to offer a significant load capacity, with an under-saddle compartment capable of accommodating a Full Jet helmet. Great attention has also been paid to ergonomics with the saddle-footrest-handlebar triangle. These measures create a comfortable riding position and are complemented by the spacious footrest and sturdy removable passenger footboards. There is also a practical bag hook and a USB socket in the leg shield back plate, with a waterproof rubber cover.
An unmistakable look
Piaggio 1 is at the forefront of electric mobility and has been created in high quality materials . Attention to detail such as the hexagonal motif, inspired by the Piaggio logo and the double upholstery of the saddle give a stylish look which is finished in a quality gloss.
The vanguard of e-mobility
Boasting a 5.5 "colour LCD digital display that is always readable thanks to the twilight sensor that adapts the background and colour of the characters according to the detected light conditions. The information is shown with a simple graphic layout but with a great aesthetic impact. Also, thanks to the lightness of the modern lithium-ion battery and an efficient kinetic energy recovery system (KERS, Kinetic Energy Recovery System) that recharges during deceleration phases, all versions of Piaggio 1 guarantee excellent autonomy.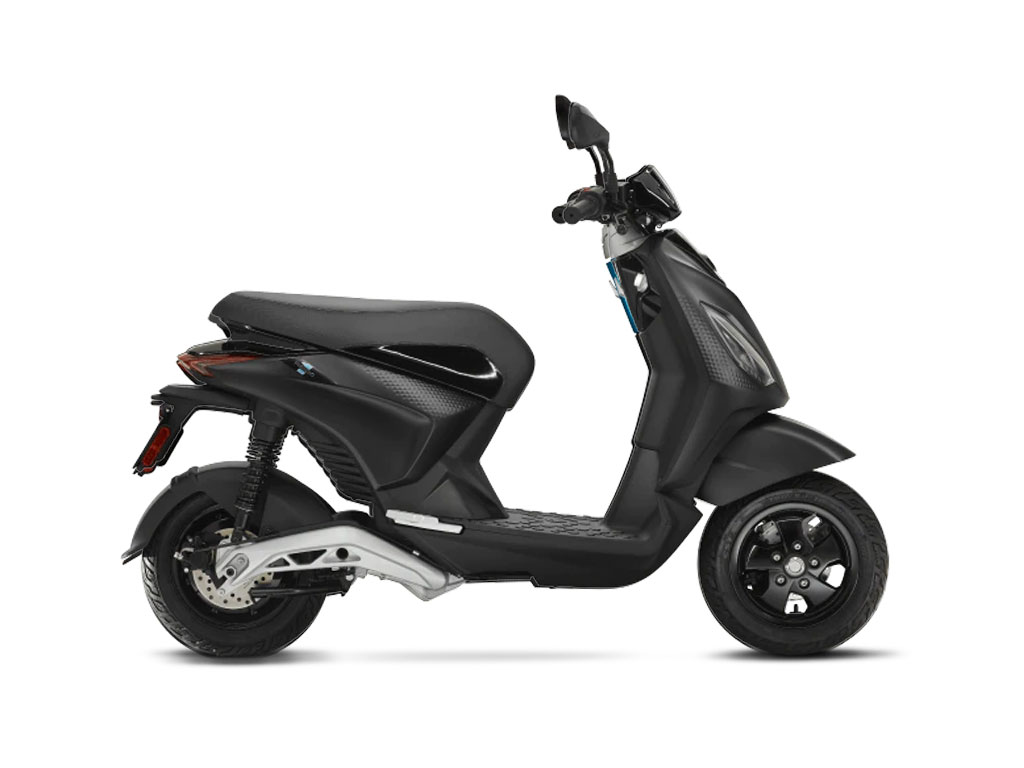 Brand Name
Product Name
Price
Product Availability