MP3 Sport 300 Euro 5
£7,250.00
Model Description
Ready for Action
Unique because of its double front wheel combination the MP3 300 Sport takes on a more sporty look thanks to it sleek mudguards and coloured bodywork. LED lights and a large LCD display are a testament to the technology features on this scooter. This dynamic and agile bike delivers an extraordinary riding experience with no compromises.
More power than ever
Four-stroke, four-valve liquid-cooled 300cc HPE (High Performance Engine) with electronic injection delivers maximum performance and greater control over fuel consumption. Not only this the scooter is also capable of delivering exceptional throttle response whilst delivering fantastic speed, making it ideal for motorway travel.
Sporty personality
Careful consideration has been taken in the design of the MP3 300 sport. Matt black detailing along with vibrant red front and rear shock absorber springs are all to emphasis the scooters power, performance and punch. Last but not least are the waveform front discs and footrests with aluminimum inserts to provide an even more sporty appearance.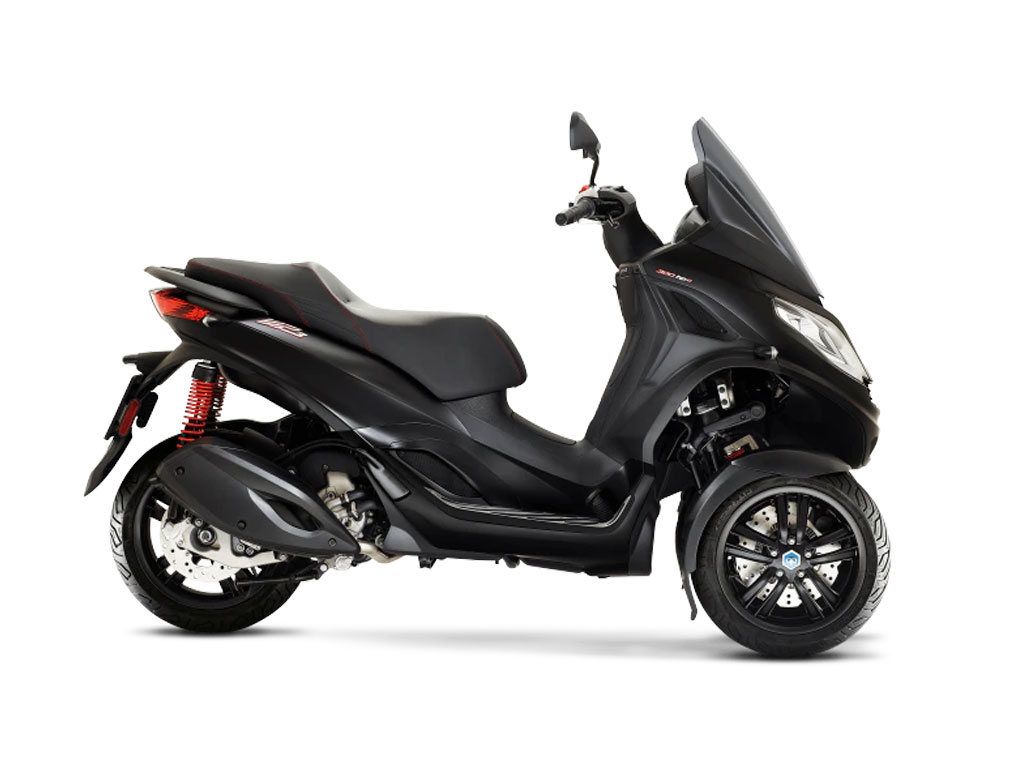 Brand Name
Product Name
Price
Product Availability