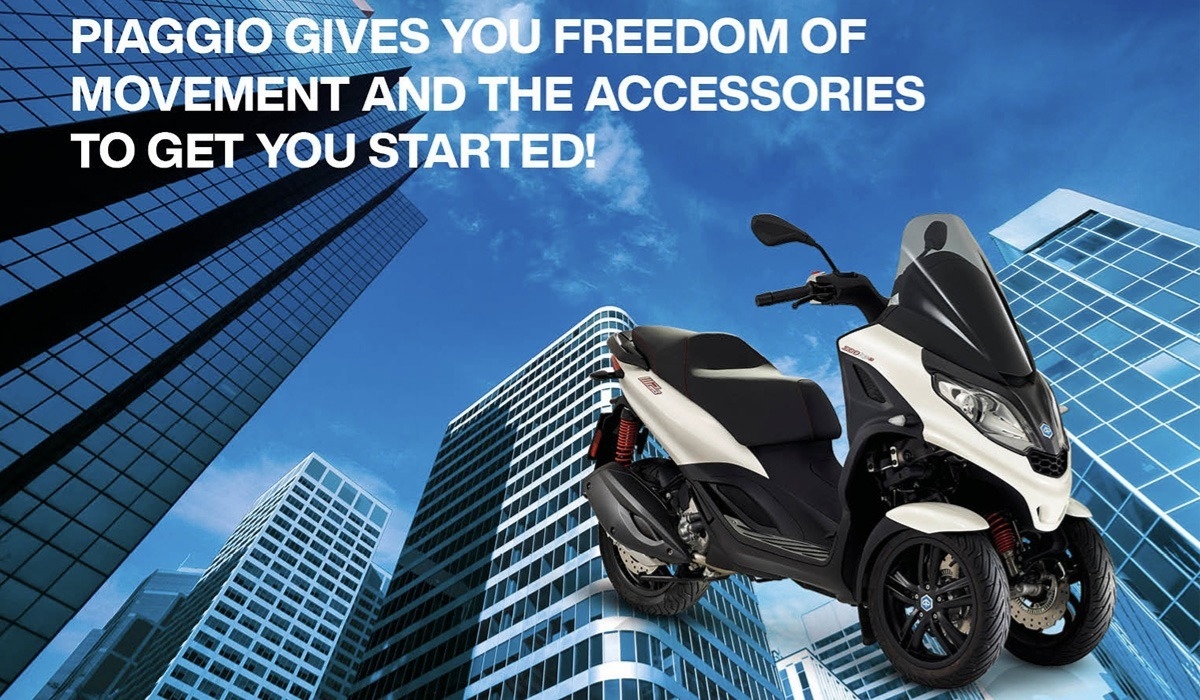 Piaggio all weather pack includes Free heated leg cover and grips.
Riding through winter and into spring can mean putting up with occasionally challenging conditions. Thankfully with three wheels and quadrilateral front suspension underneath them, MP3 riders are superbly equipped to face inclement conditions.

Piaggio is making it easier to brave the elements on an MP3 because we're including a free heated leg cover and heated grips with all new MP3 models bought between now and 31st March. This offer applies to MP3 300, MP3 300 hpe Sport (£6,999), MP3 350 (£7,799), MP3 500 hpe Business (£8,799), MP3 500 hpe Sport (£8,799) & MP3 500 hpe Sport Advanced (£9,149).