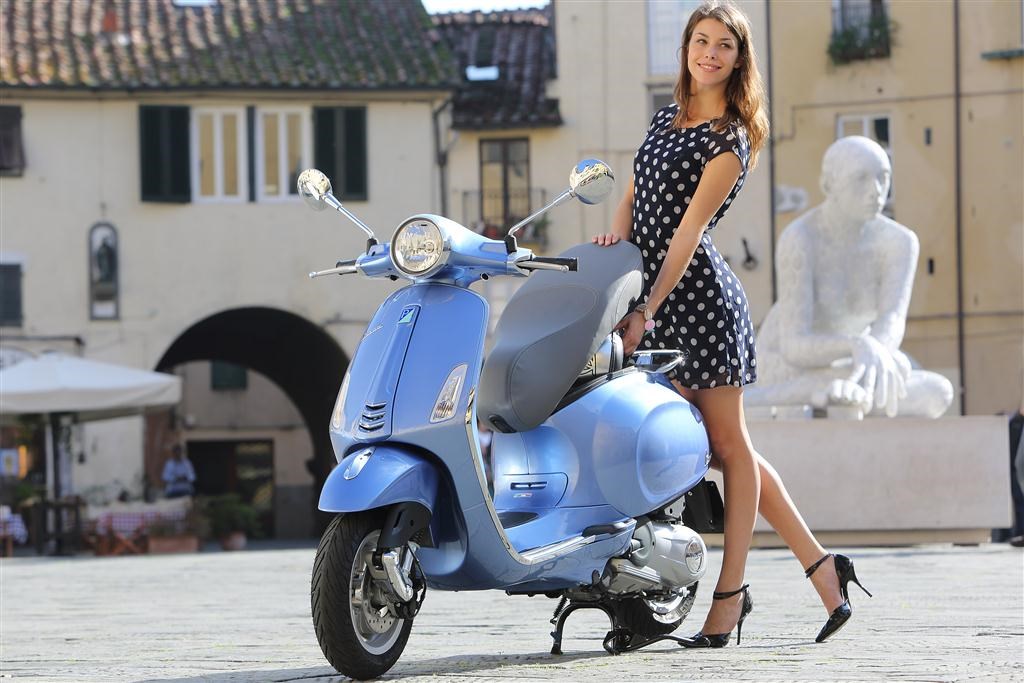 THE RETURN OF A MYTH
For more than 50 years Vespa has transported entire generations on models designed for young people. One of the most significant models in this long heritage is the Vespa Primavera, launched in 1968.
Today the legend returns and it has a completely new and futuristic look. Vespa Primavera stands out from the rest with its modern and sleek line which still maintains Vespa tradition combined with an attractive image and incomparable handling. Its contained weight combined with ergonomics at the top of the category, light assembly with LED elements and 11" wheels make Vespa Primavera perfect for moving about through city traffic. The new, extremely stiff steel body, the braking system with 200 mm diameter front disc and the new front suspension set a new standard in terms of safety.
A complete range of modern and efficient engines and a collection of colour schemes and superior matching fabrics provide the customer with the widest possible selection for any needs. The wide range of accessories and clothing make Vespa Primavera a way of life.