Vespa World Days Mantova 2014
Over 10,000 Vespa riders from 32 countries gathered for the biggest scooter rally in the world dedicated to the world's best-loved two wheeler.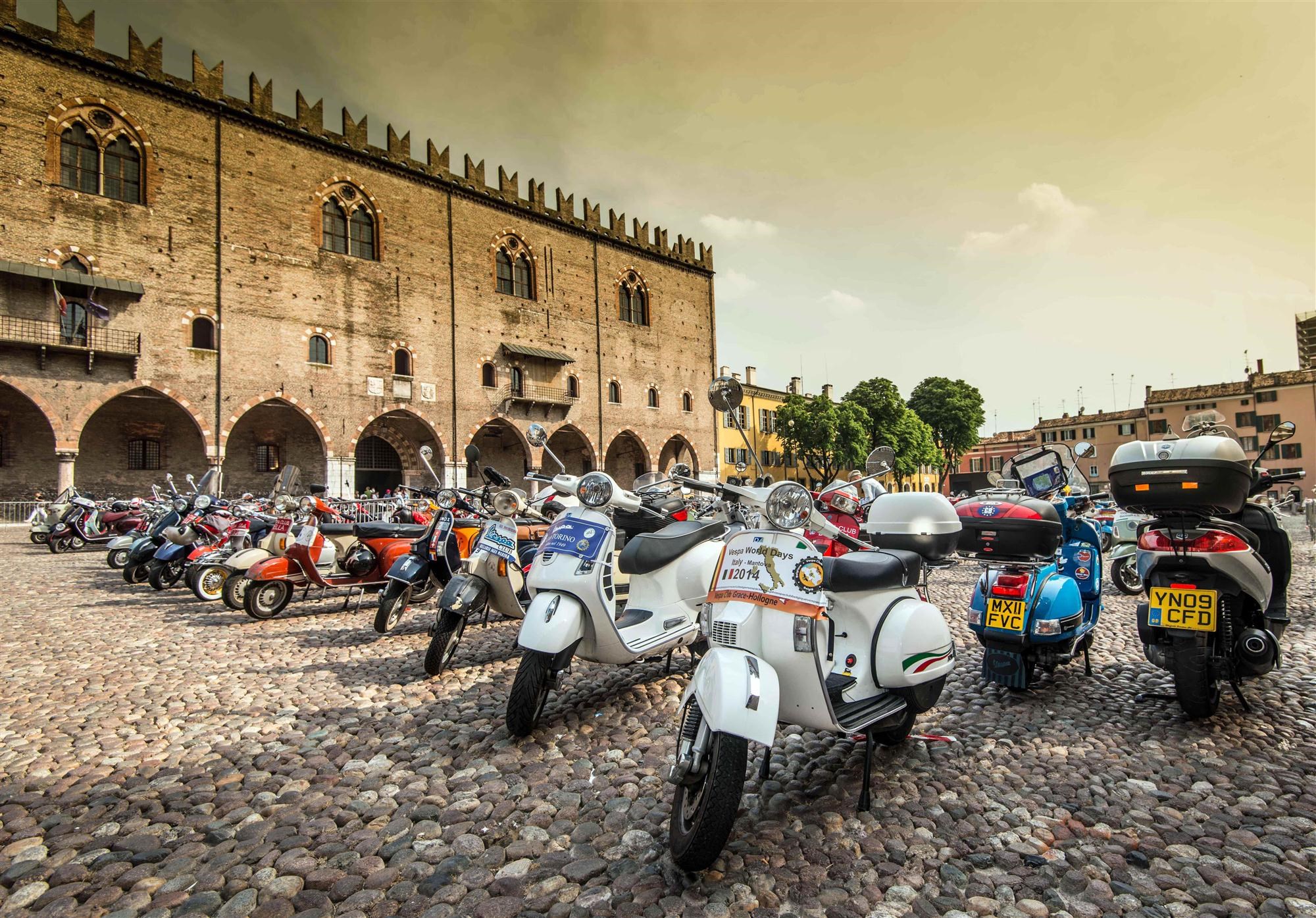 Mantova was the proud host of this year's World Vespa Days, with thousands of Vespa riders cruising the Italian city's streets. Over 4,000 Vespa club members from all over Europe enlisted to participate, with thousands more arriving over the course of the weekend long celebrations. The streets were awash with Vespas as far as the eye could see in the 10km City Parade.  The route took them through the heart of Mantova and then explored the region of Lombardy to reach its final destination of San Benedetto Po. 
The Vespa Club of Britain brought one of the largest groups containing 100 enthusiastic Vespisti - not far behind the largest group from the Italian club of Chiari (Brescia) and its 109 members. The riders who travelled the furthest were from the Vespa Club of St. Petersburg (Russia), who clocked up an impressive 1864 miles.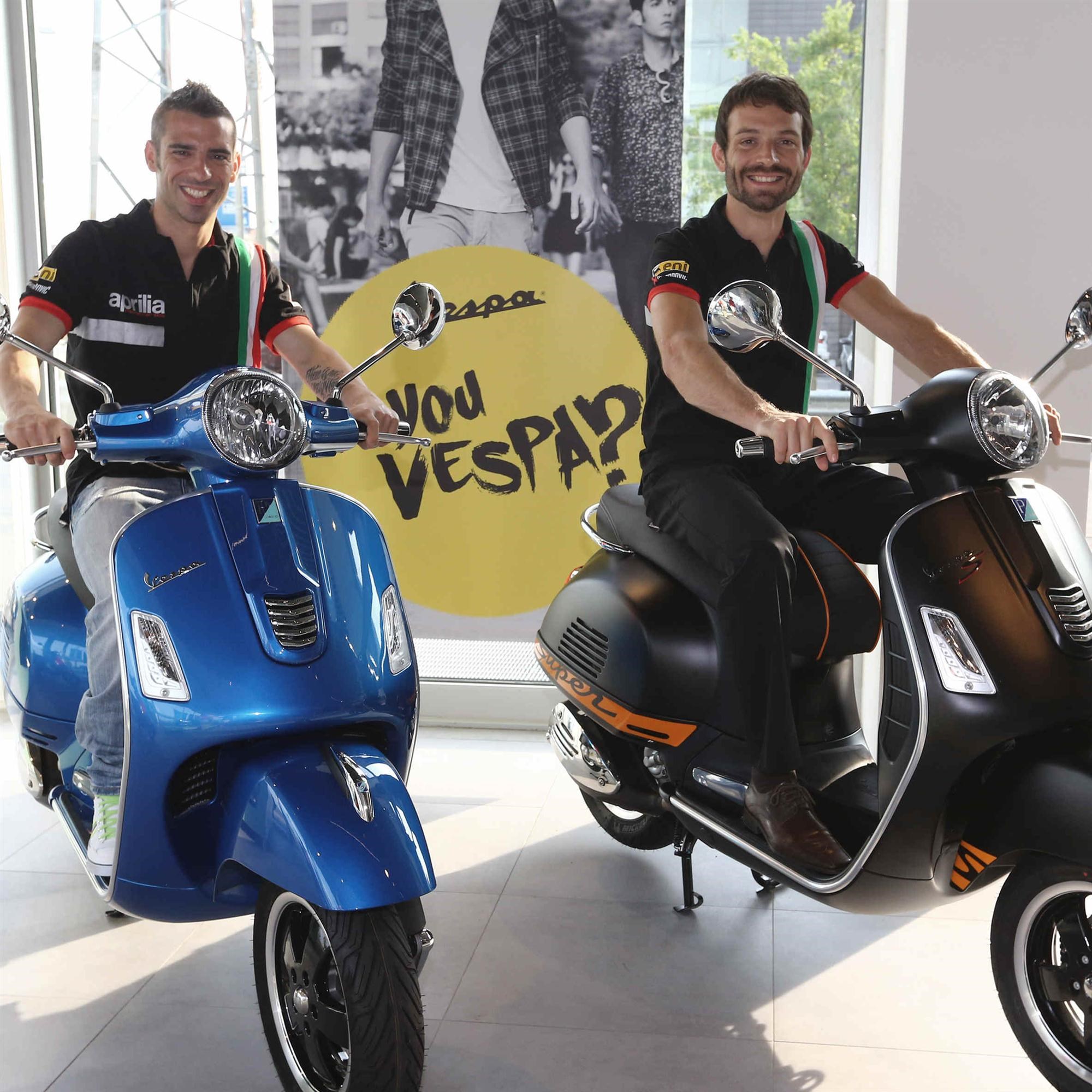 Mantova was engulfed in four days of music, partying, friendship and love for all things Vespa, as enthusiasts from Vespa Clubs from all corners of Europe mingled with fans from Argentina, Brazil, Israel, USA, Jordan and Kuwait.The party then moved to the Vespa Village for the awards ceremony, where The Vespa Club Pordenone ranked first and claimed the Vespa Trophy, for reaching Mantova via the greatest number of Piaggio ''Check Points''.